Cheap Birthday Ideas and Birthday Freebies!
Want to have a wonderful birthday but don't want to spend a boatload of cash? I have some cheap birthday ideas that will be a lot of fun and won't break the bank.



Cheap Birthday Ideas
• Many restaurants offer free or discounted meals on your birthday just for signing up on their website. These offers aren't just for kids anymore. Take advantage of them.
• Go camping! You don't even have to rent a campsite if you know someone with some land that will let you use it for a night or two. Build a campfire, roast some hot dogs and make some smores.
• Go Bowling! Brunswick Bowling offers you a free game of bowling on your birthday just for joining the Bonus Zone.
• Bring the theater home. Hollywood Video offers a free video rental if you sign up in advance.
• Go back in time! Medieval Times that is. Sign up in advance and they'll send you a free ticket (worth $53!) to one of their feast and tournaments.
• Go on a "free" cruise! Yep…I said free…but there is a catch. Discovery Cruise Line will give you a free one-day cruise from Ft. Lauderdale to the Bahamas during the month of your birthday. The catch is that you have to make the trip with another fare-paying adult. There is also a $29 departure and harbor fee in the Bahamas that you will have to pay. But it's still a great deal!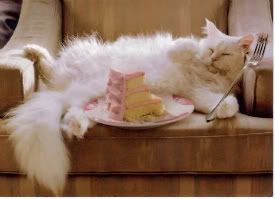 Just for the fun of it!
• If you live in Missouri, get a free Lottery ticket!
• Buy yourself a present. Academy Sports and Outdoors will give you a $5 gift card on your birthday if you sign up in advance.
• DSW Rewards: Get a "$5 off any purchase" certificate on your birthday.
• If you live near Sugarland, Texas, you can get a complimentary makeover or express facial at The Transformation Studio just by joining their "Butterfly Club". Just be sure to mention the birthday special when you book your appointment and be sure to bring in your ID.
• Sephora: The birthday gift varies from year to year, but it may be bath products, cosmetics or skin-care items
You can take advantage of a lot of these cheap birthday ideas. Many of these places extend the offer to the entire week or even month of your birthday!

---
Return To Homepage from Cheap Birthday Ideas and Birthday Freebies!